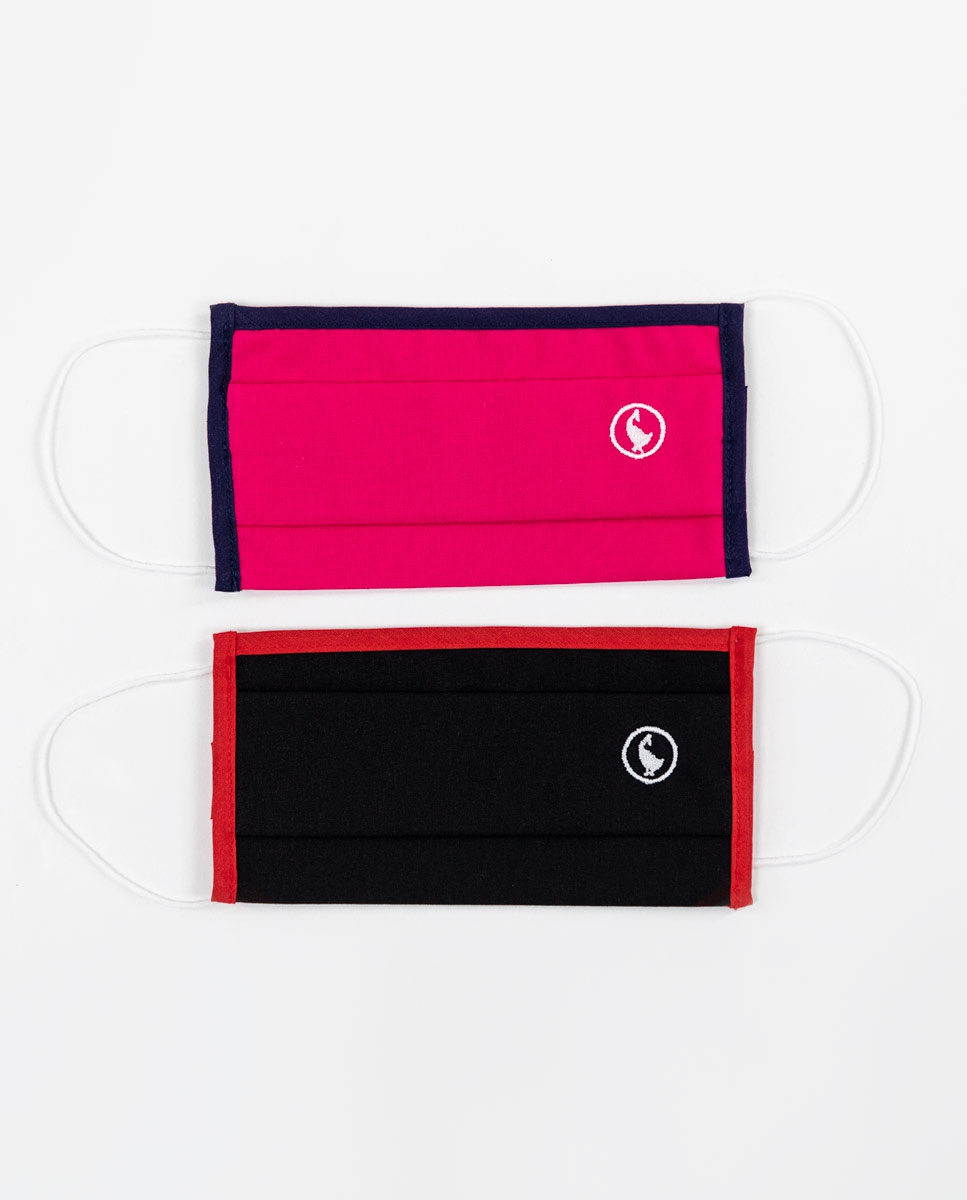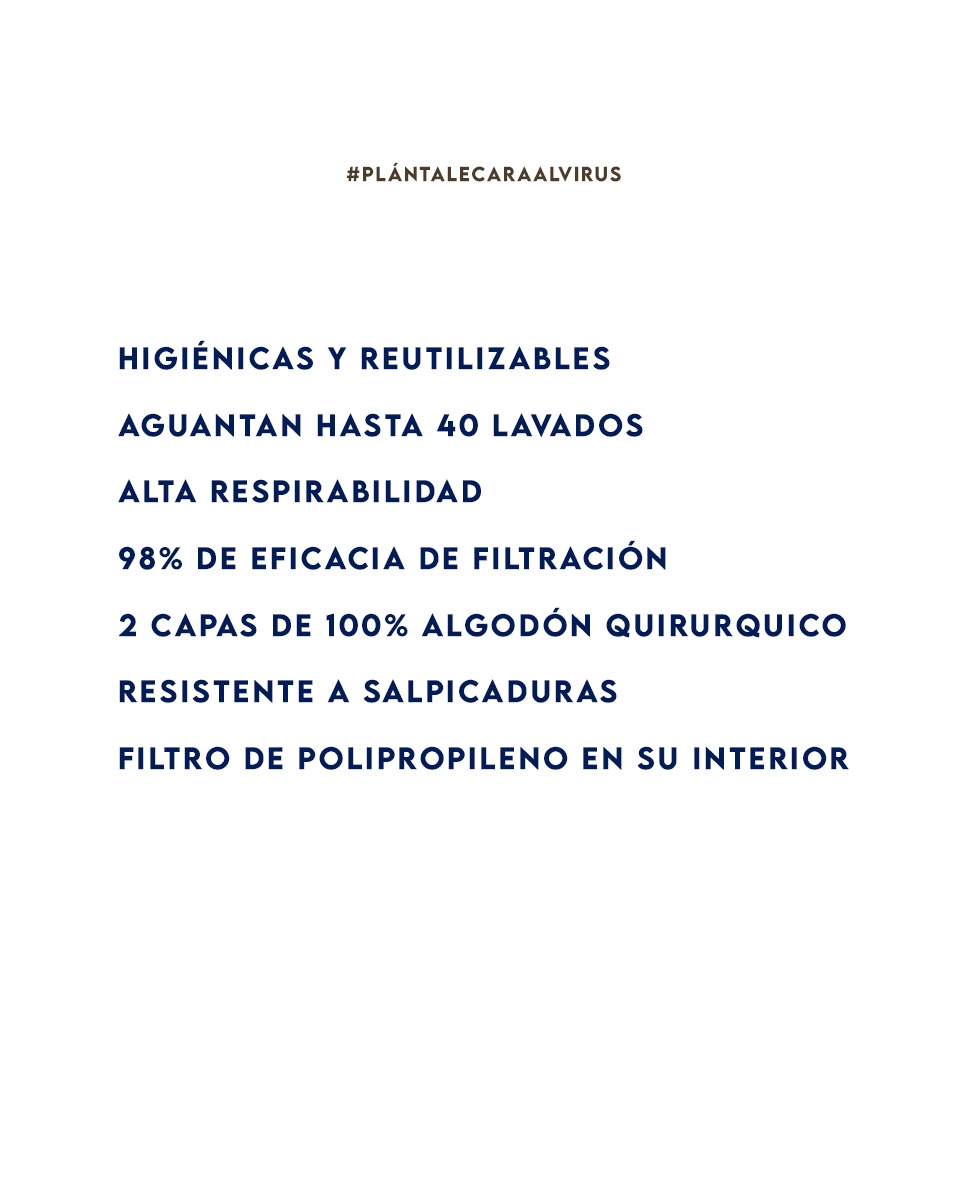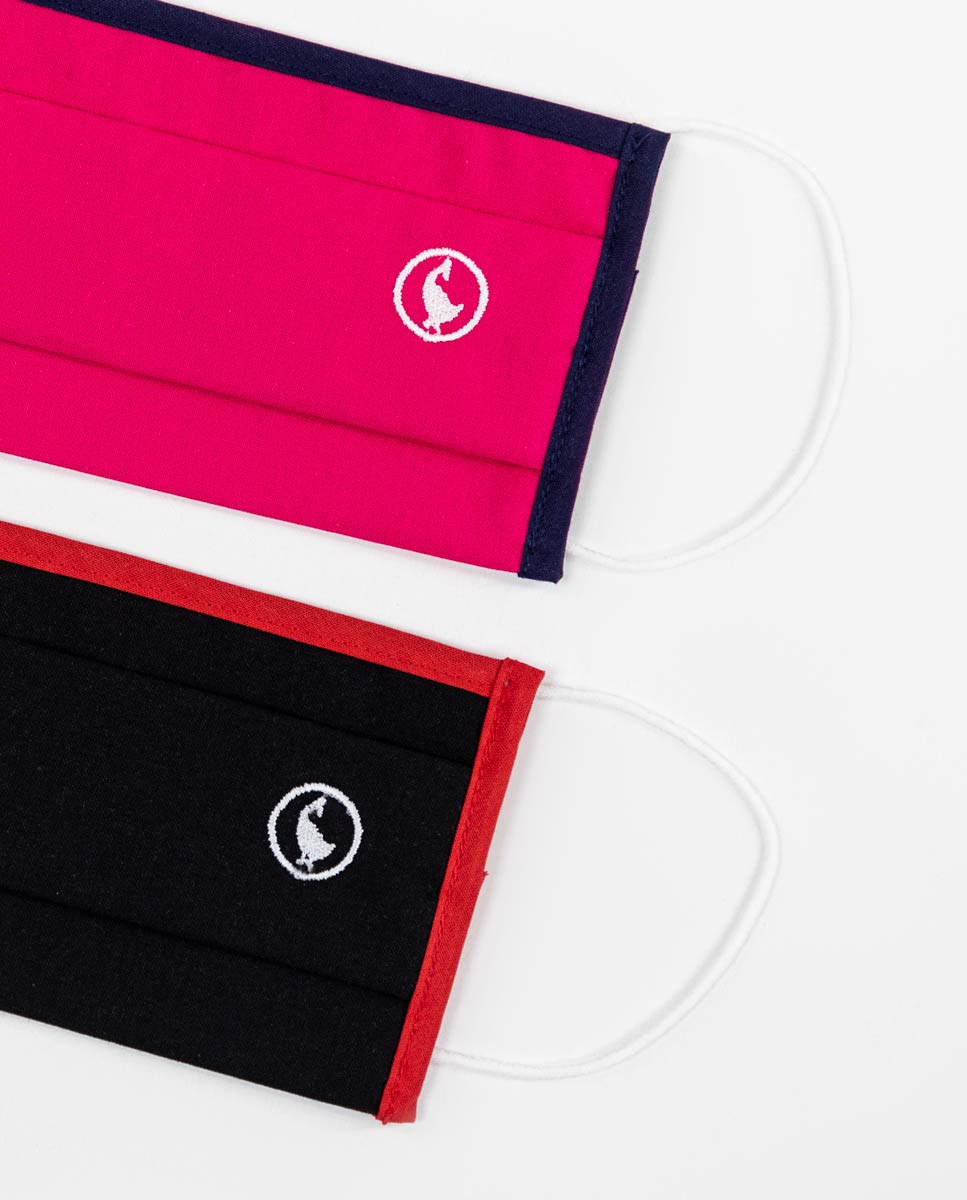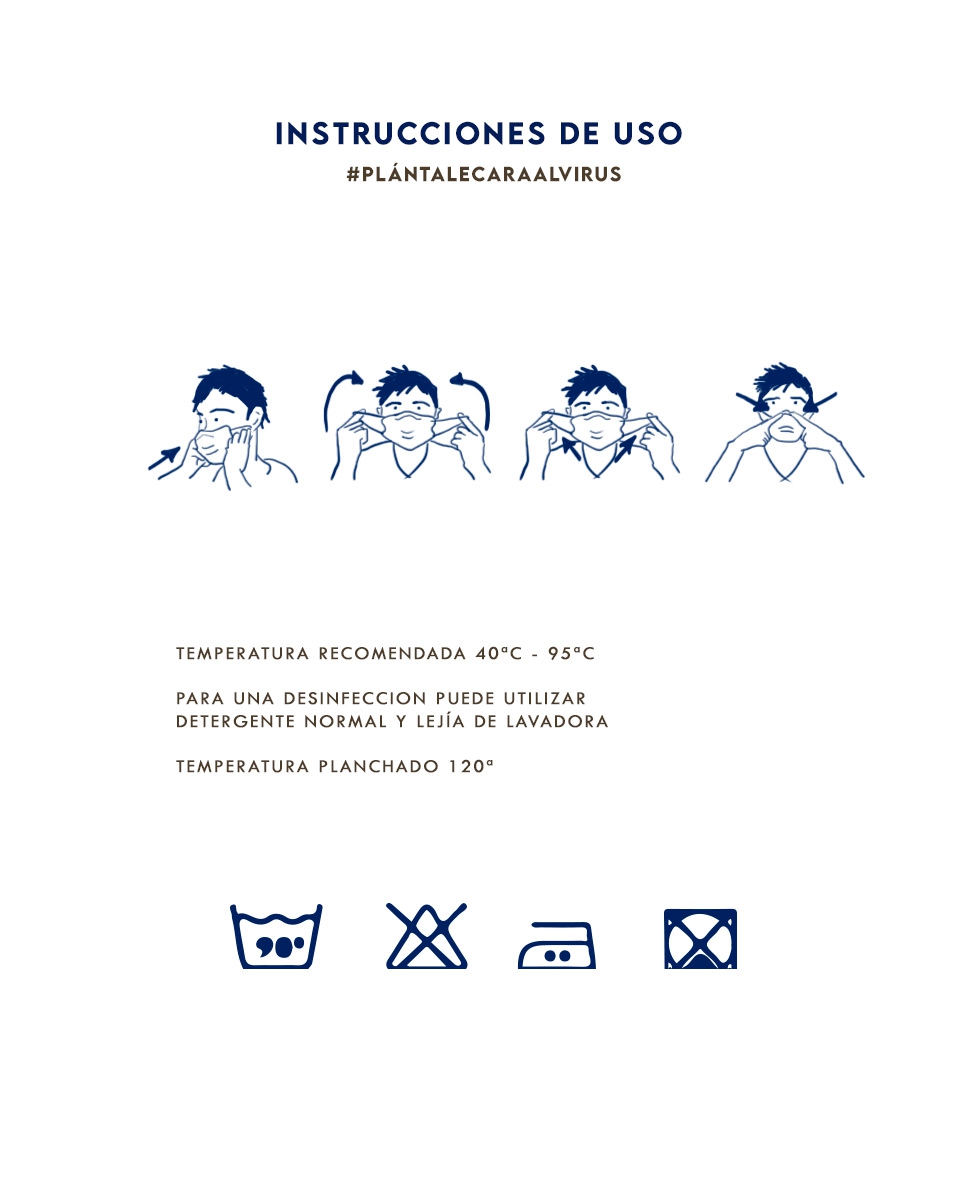 Pack 2 Mascarillas Lisas (Negro/Rosa)
Ref. 4070ATEMP200050
---
Pack of two face masks for personal use, 100% cotton, in accordance with UNE 0065:2020, reusable and functioning in accordance with EN 14683:2019 + AC:2019 on surgical masks, points 5.2.2, 5.2.3 y 5.2.4 para IIR types. 2 layers of 100% surgical Cotton with an inner polypropylene filter. Splash resistant pressure (kPa) + 16. Bacterial filtration efficacy (%) 98.72. Breathability: Differential pressure (Pa/cm2) ? 34. Manufactured by Mascarillas Farma (Barcelona, España). High breathability. 98% filtration efficacy. Splash resistant. Available in various colours.
According to the Ministry of Consumption, face masks that comply with the legislation work as a way to protect us and those around us from COVID-19, providing that physical distancing (between 1 and 2 metres) is adhered to, hands are washed regularly and any other recommendations from the Ministry of Health are followed.
The WHO recommends daily use of the reusable masks as a more sustainable and longer-lasting alternative.
close