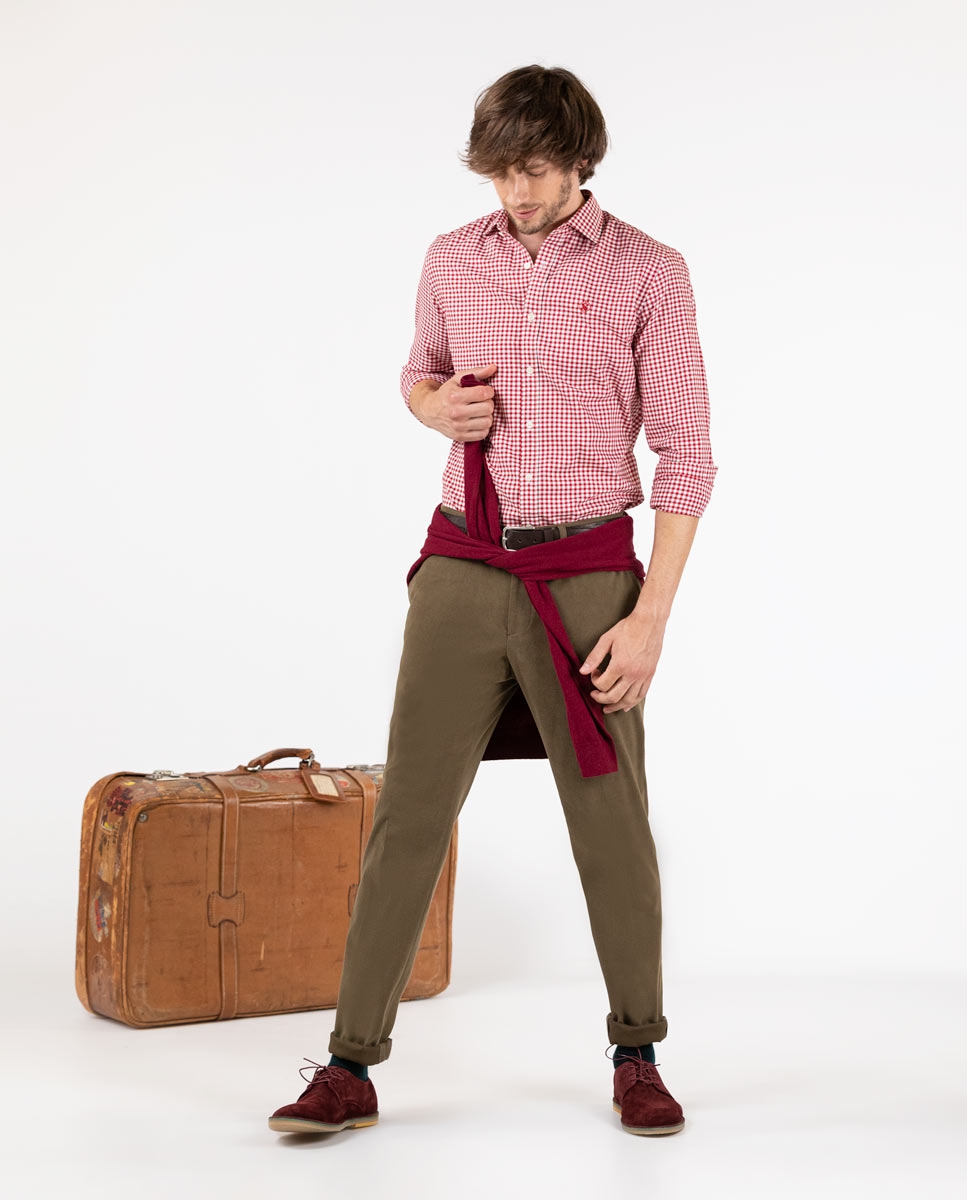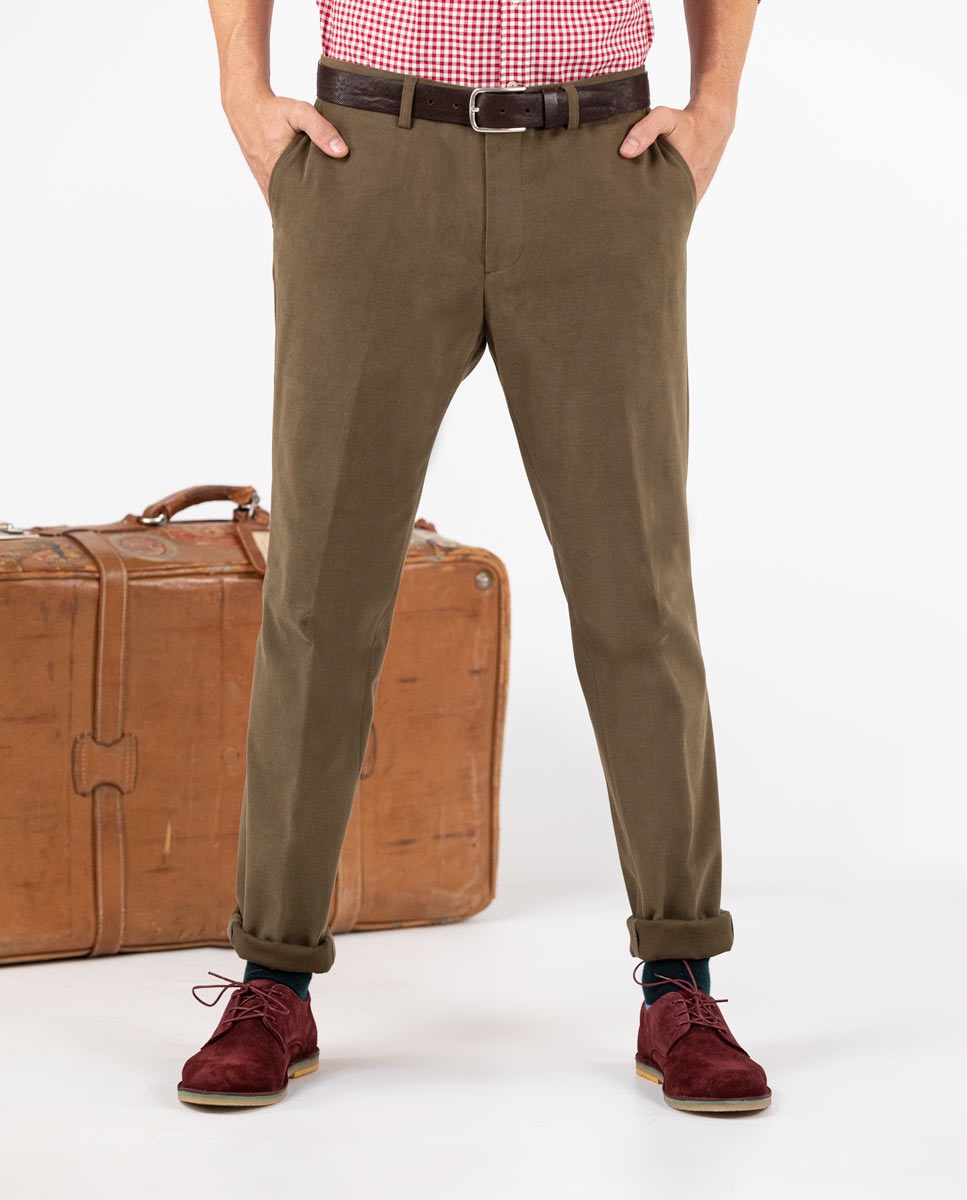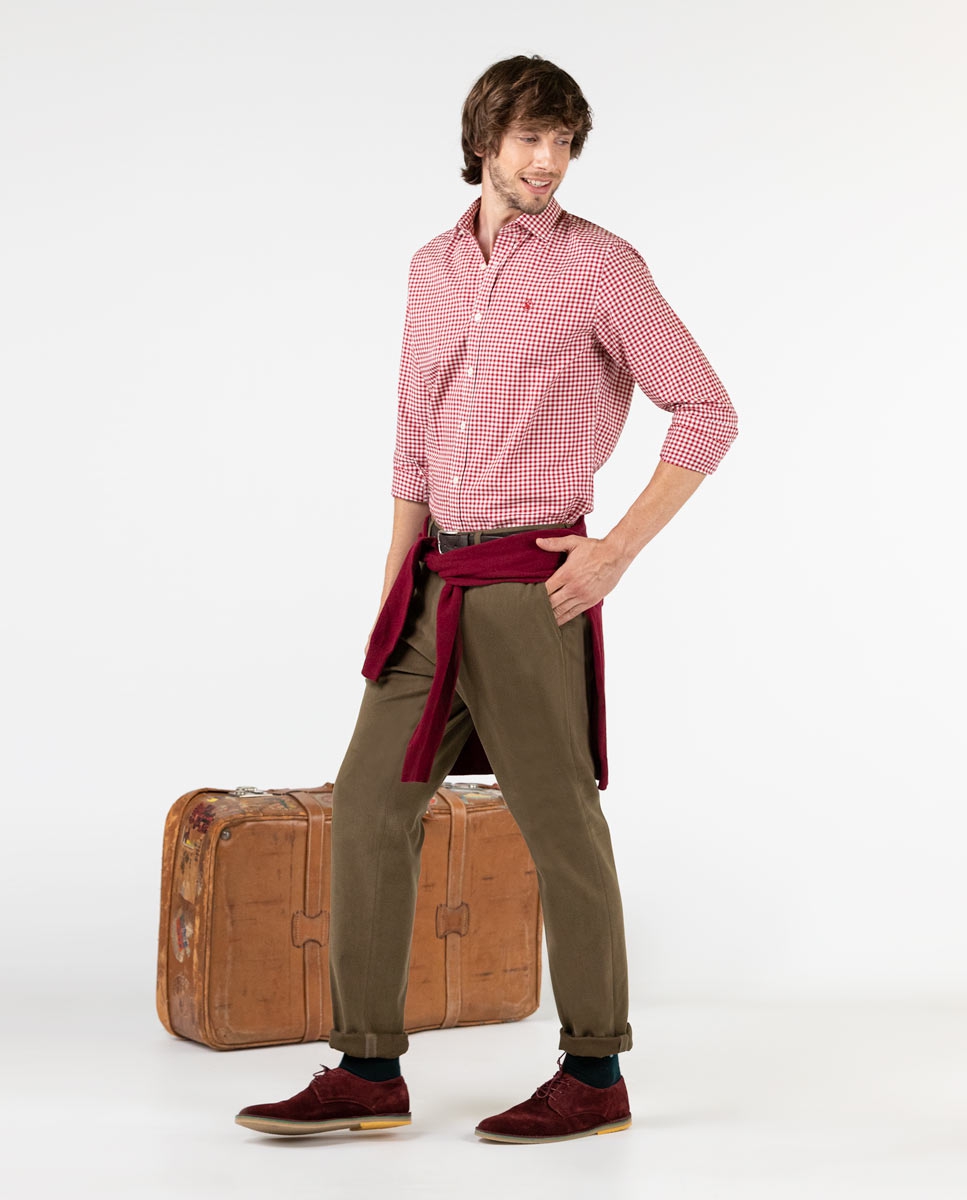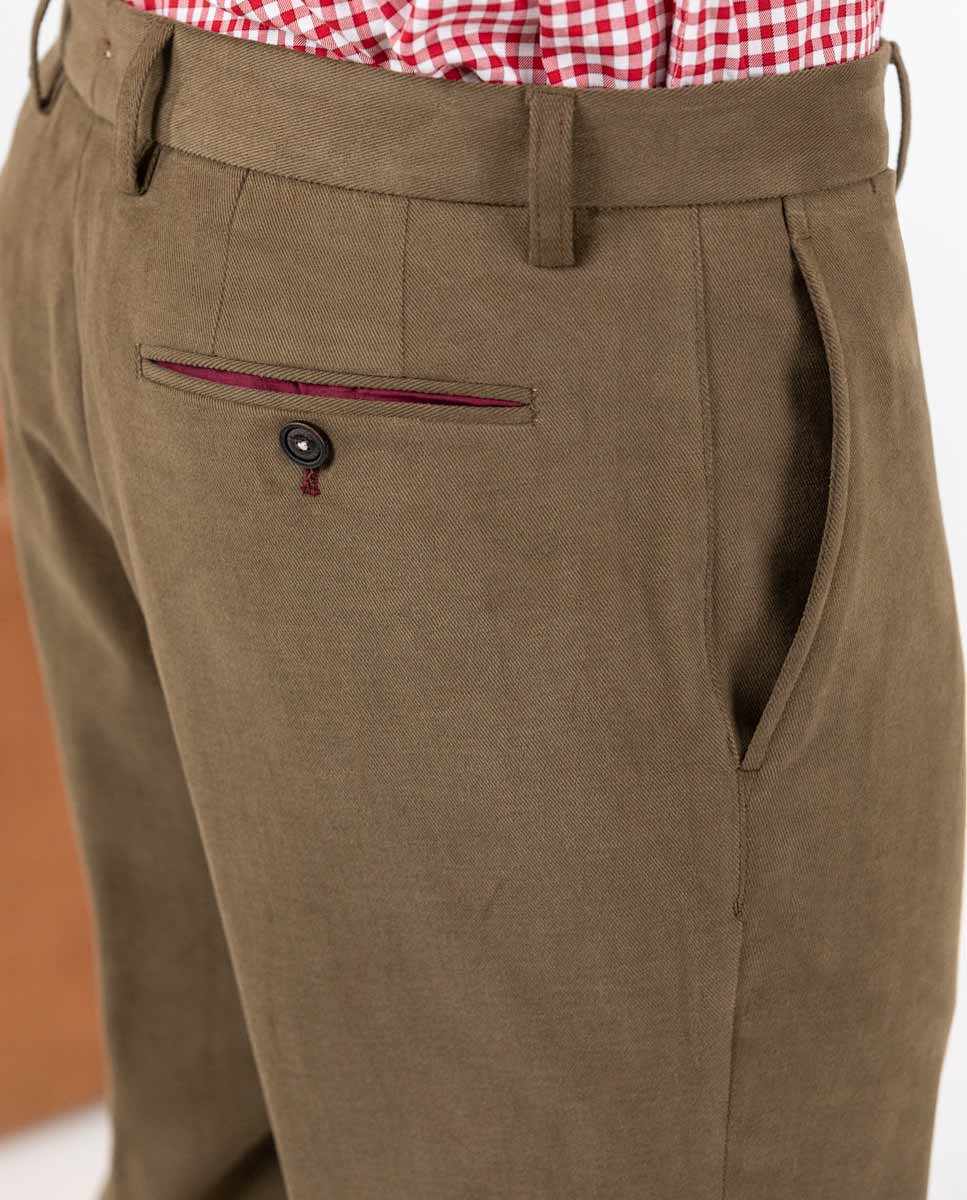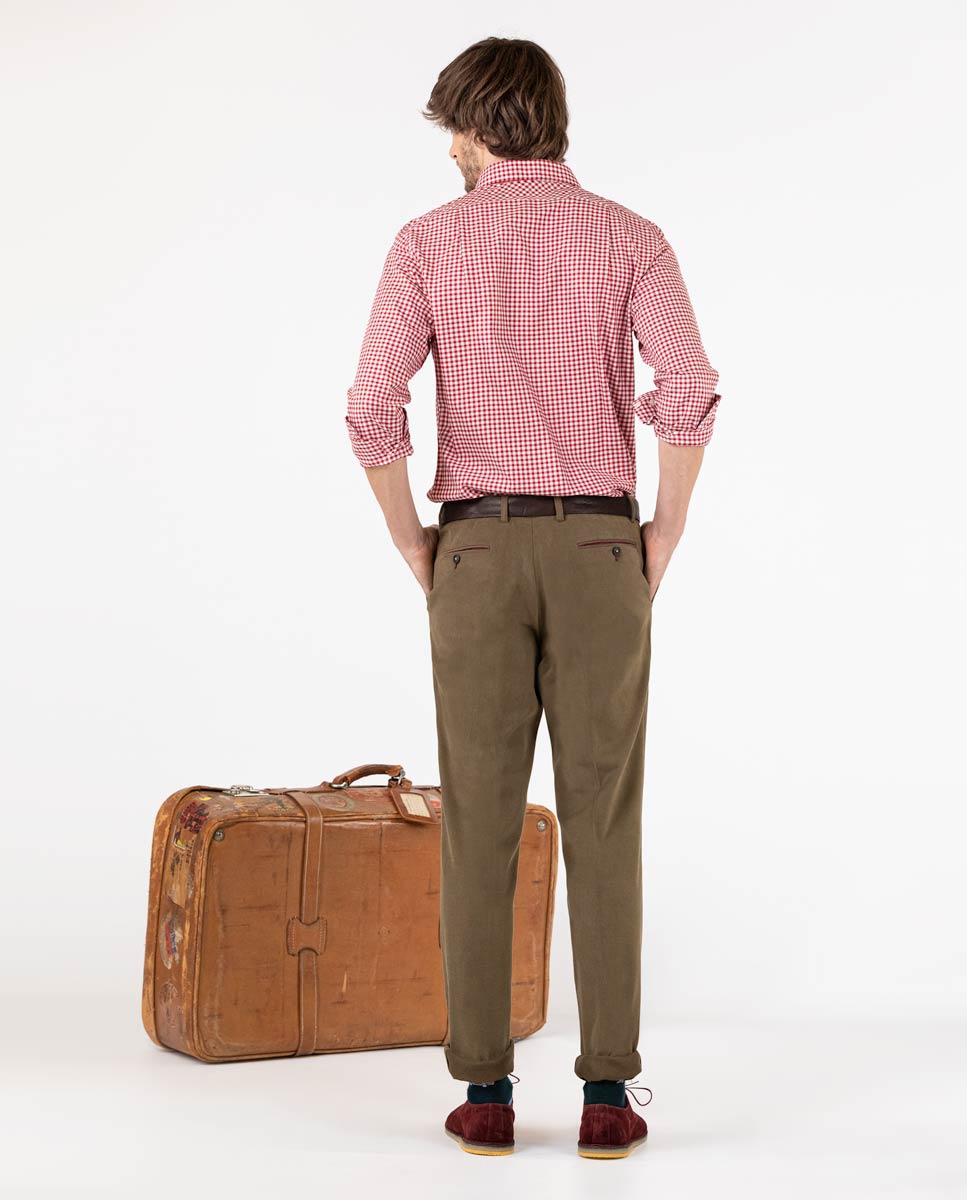 Green Twill Trouser Separates W/Peach Finish
Ref. 1020W200025
---
Green trousers made of BCI cotton made in Italy with a peach finish that gives it a soft and comfortable feel. The fabric is 2% elastane which provides greater comfort and a more comfortable fit. It has side and back pockets with maroon suede piping. A matching jacket is available.


Fabric made at Tessuti di Sondrio.
Established in Lombardy in 1895, to develop a traditional and exclusive method of weaving and finishing cotton.
Our mission is to create superior products that are the result of craftsmanship and the uniqueness of the local area.
TESSUTI DI SONDRIO
Sondrio, Italy.
close