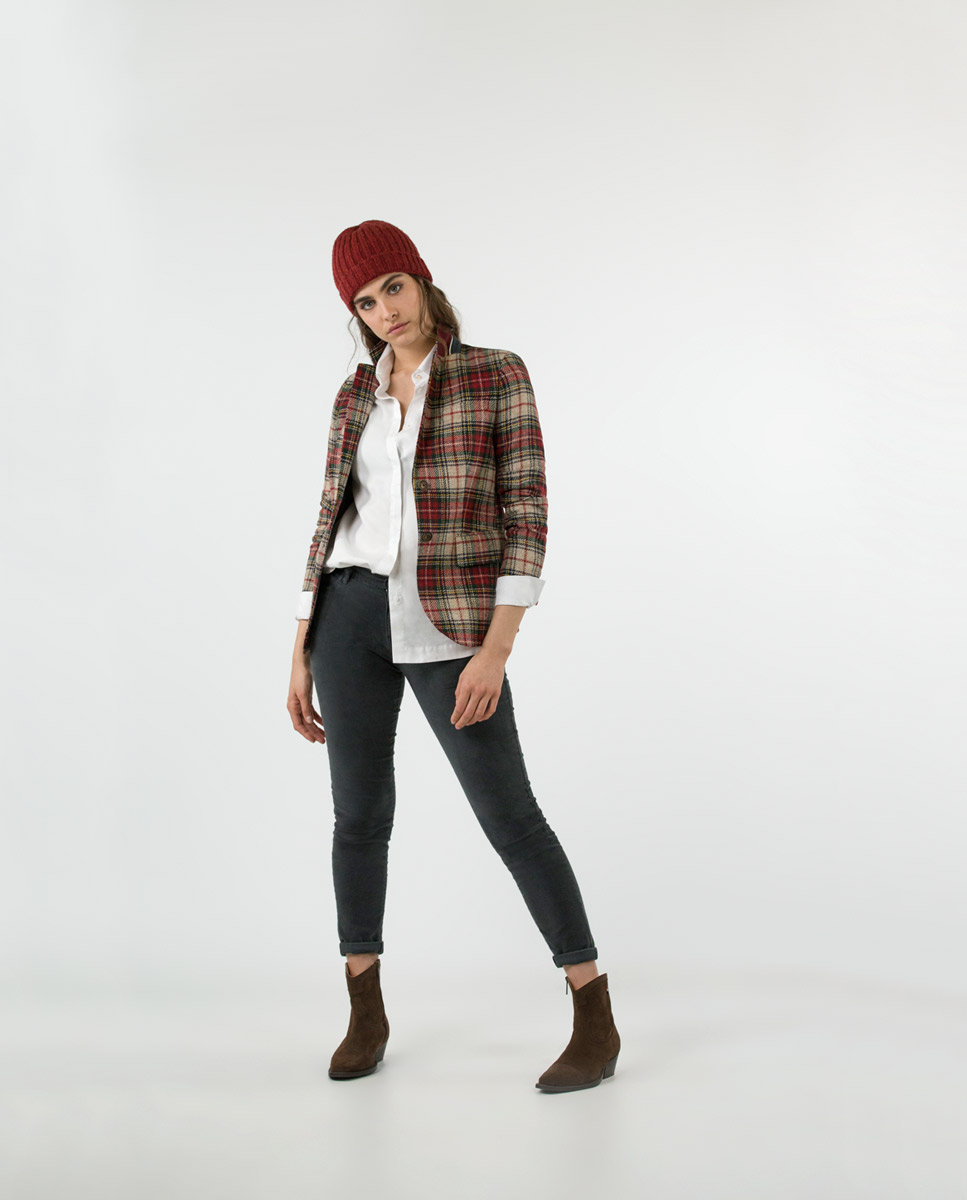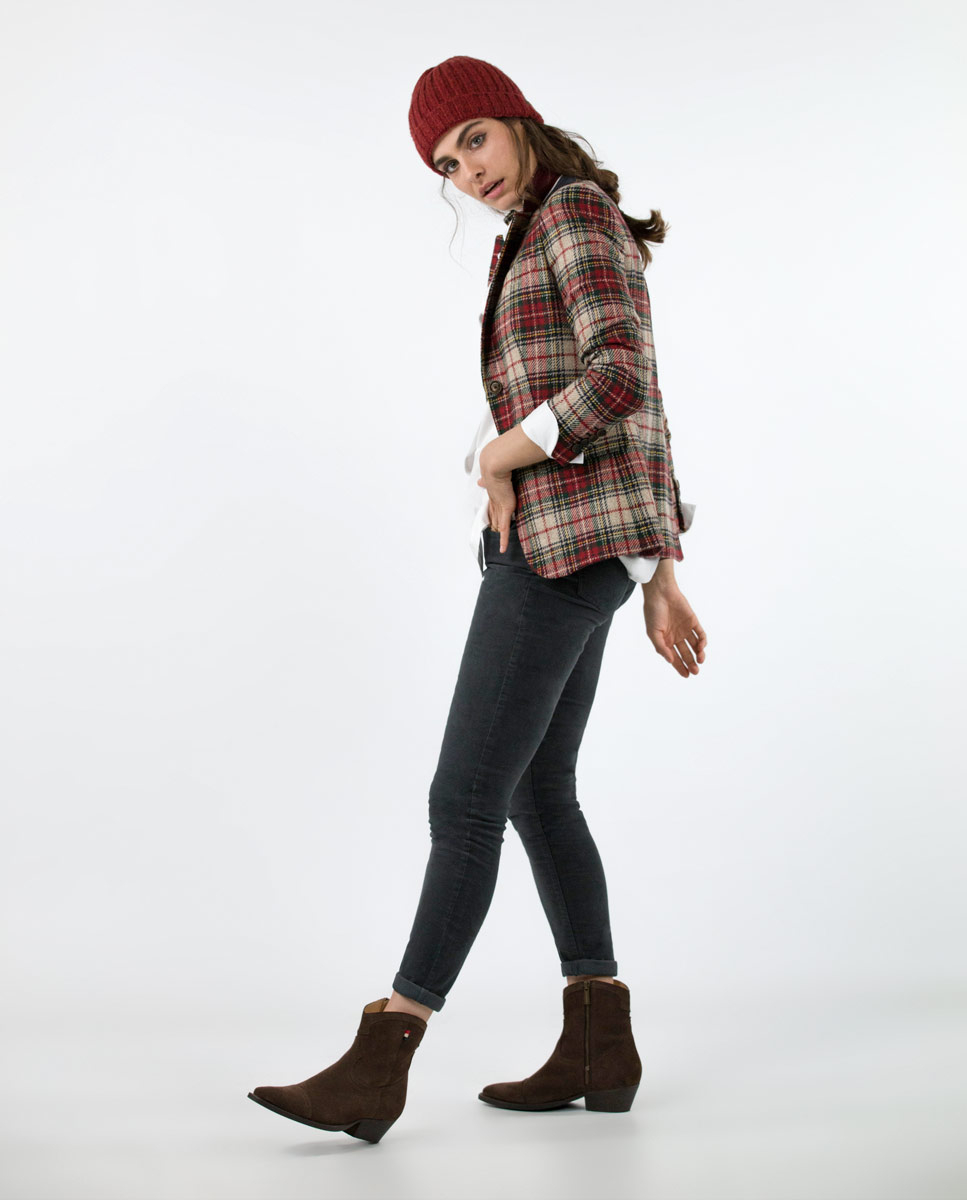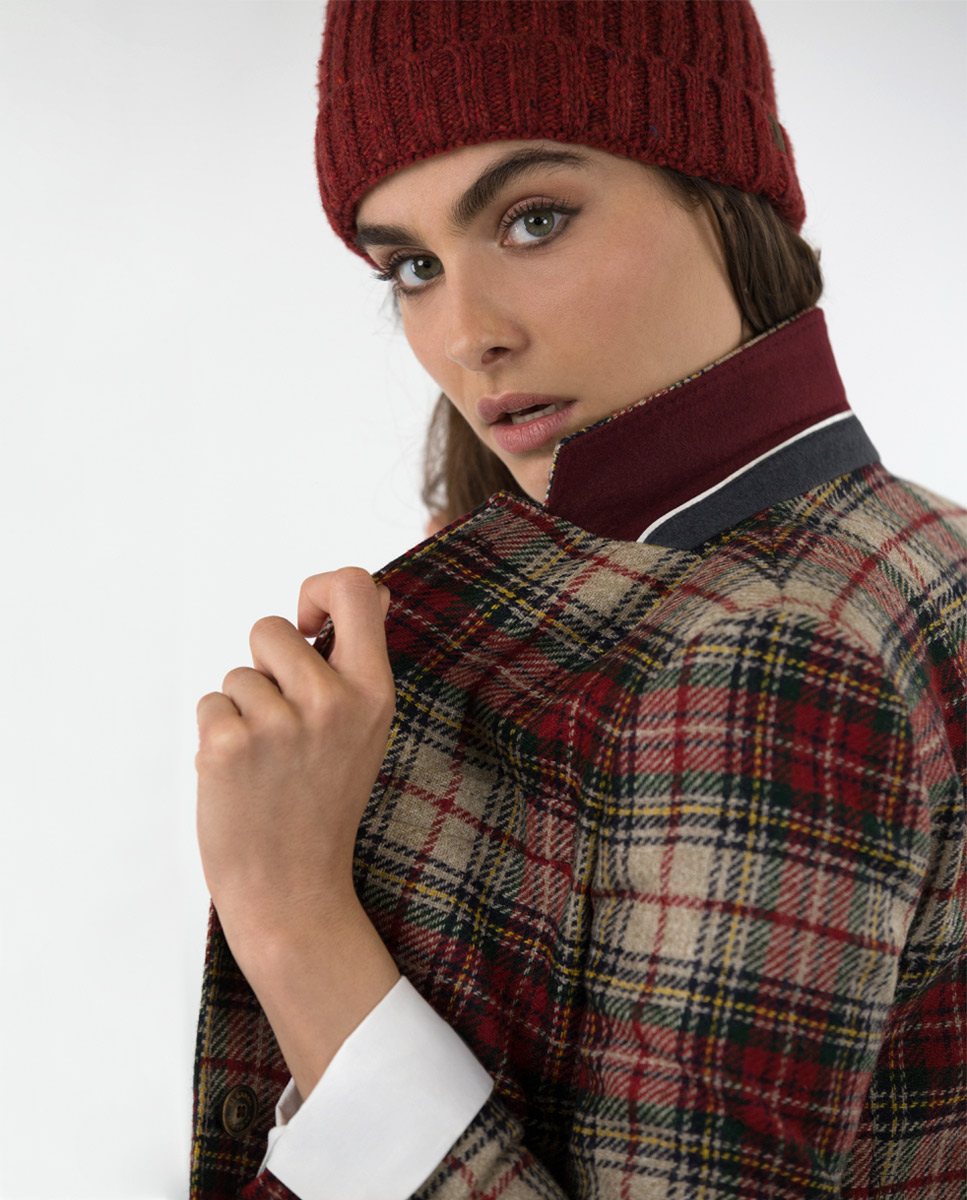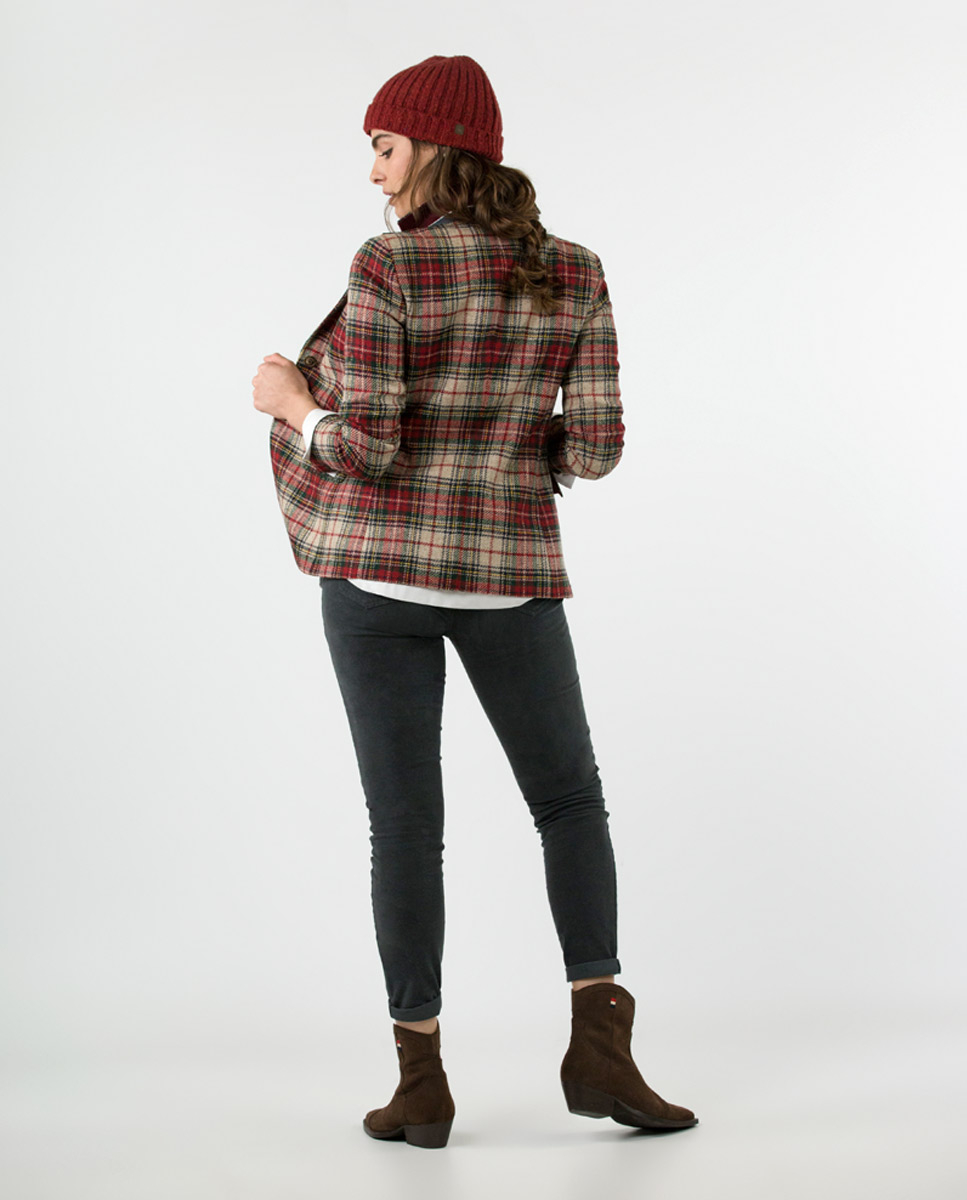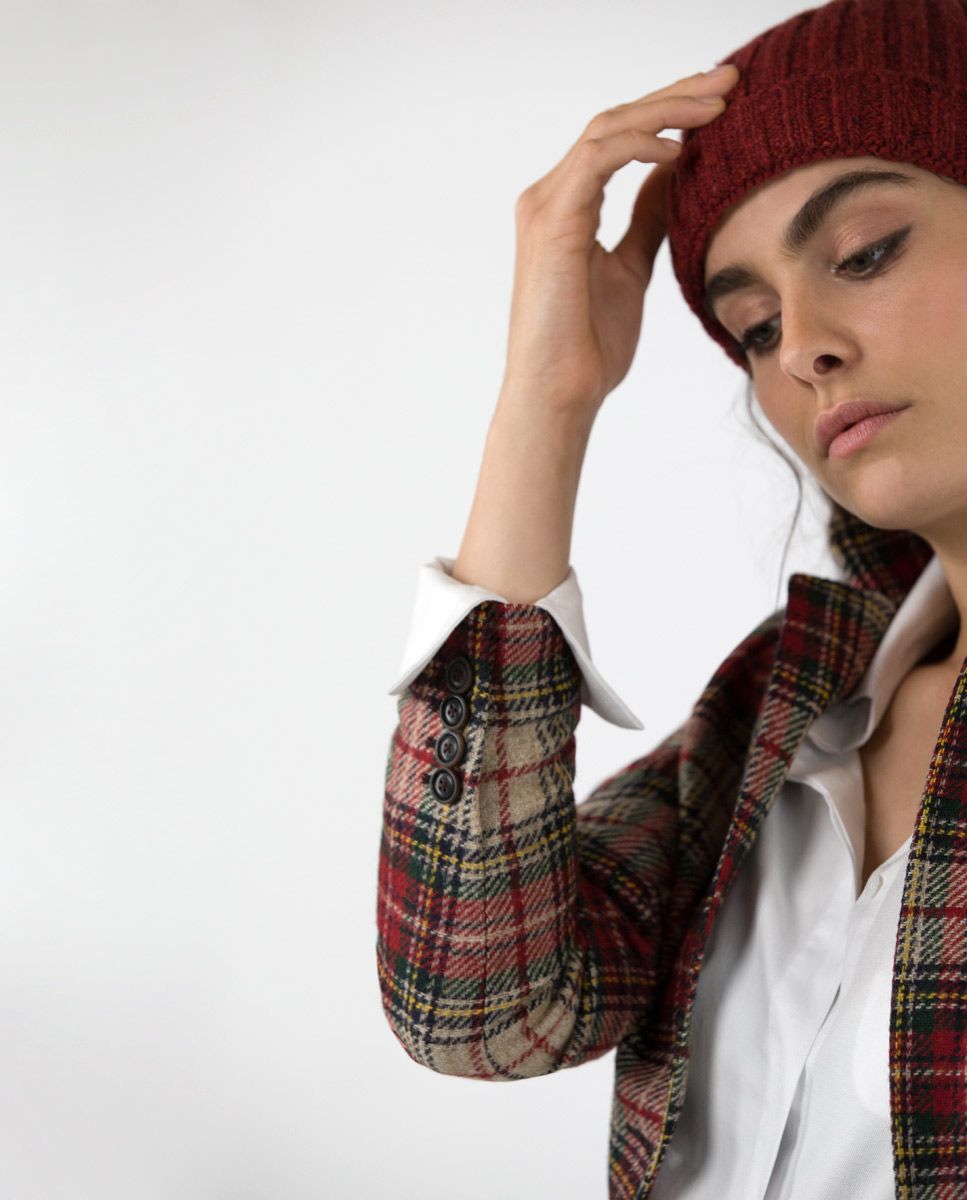 Red Check Blazer
Ref. 2030W200017
---
Red tartan blazer made of 100% wool from the English manufacturer Abraham Moon. Slim fit cut, lapel collar, and horn button fastening. Long sleeves with cuffs with buttons and flap and chest pockets. It has contrasting colours on the back of the collar that match the lining. Fabric made at Abraham Moon & Sons.
Top British leader in lambswool, Shetland wool, and Merino wool fabrics with a track record of over 200 years.
???We are one of the last remaining vertical woollen mills in Great Britain. We dye, blend, weave, and finish all our fabrics locally in the city of Leeds.???
ABRAHAM MOON WOOL MILL
Guiseley, Leeds, United Kingdom.

close